'Union of Lublin' is a card game in which you can play the role of a supporter or an opponent of a real union between the Crown of the Kingdom of Poland and the Grand Duchy of Lithuania. If you wish to square your ideas with deputies and senators, choose your moves wisely, show your cleverness, cunning, intellect and diplomacy. Gain endorsement of magnates, nobility and priesthood in order to prove your point to parliamentarians. If you can achieve that, you win!
"Union of Lublin" is language independent game. You find english instruction inside box.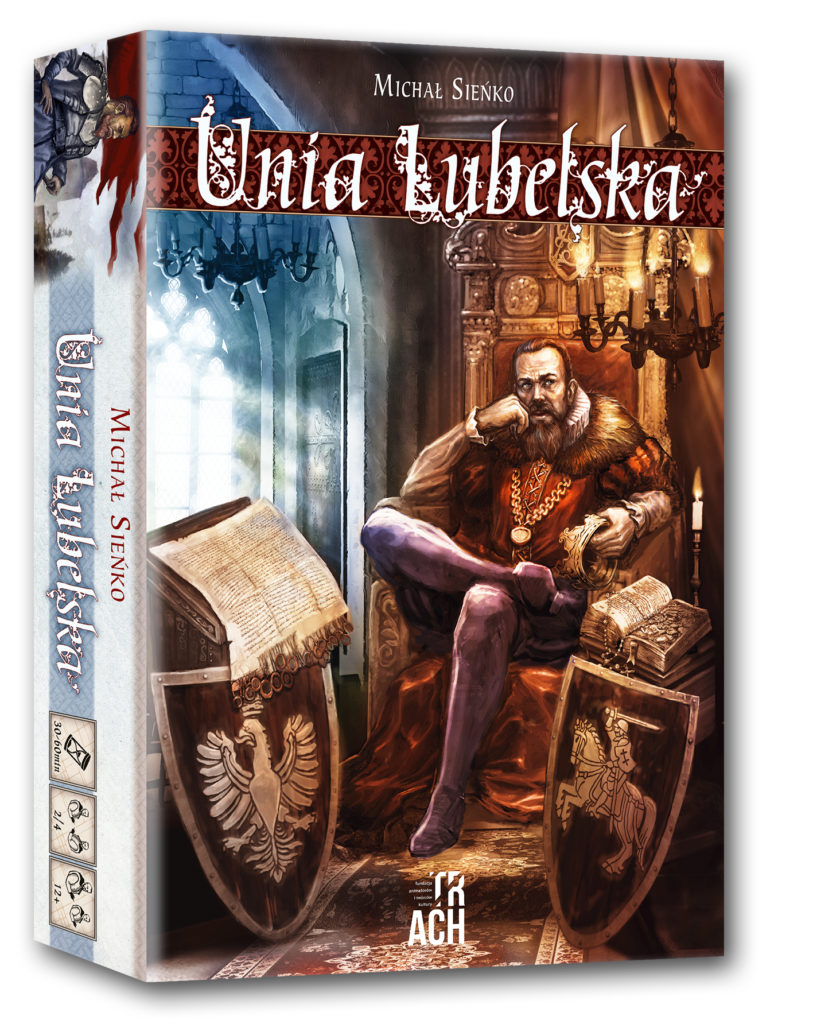 'Union of Lublin' is a card game for 2 or 4 players which involves mechanics of deck-building, bidding and playing cards. The most crucial element of the game is finding a synergy between cards you have and resources you should use effectively. If you like deck-building games and negative interaction, you're definitely going to enjoy this game!
Author of the game: Michał Sieńko
Graphic design: Radosław Jaszczuk
Translation: Martyna Machnica
Proofreading: Martyna Machnica
Number of players: 2 or 4
Game time: 30-60 minutes
Price: 54,99 zł (special price until premiere: 44,99 zł)
If you would like to order 'Union of Lublin', contact us via email: info@fundacjatrach.org. We will send you all the details about the transaction. Special price, for the time before the premiere, is 44,99 zł. Price after the premiere is going to be 54,99 zł.
You can pick the game up in Lublin during the premiere (second half of June) or arrange a meeting individually in a chosen place and time after the premiere. There is an option of shipment anywhere in Poland. Payment for the shipment is 15 zł for Paczkomaty and 20 zł for courier UPS. If you have any questions about the shipment or collection in person, please contact us via email: info@fundacjatrach.org.